DOWNLOAD FREE ACROSS-LITE Crossword solving software - CLICK HERE
FREE "Across-Lite" Crossword solving software program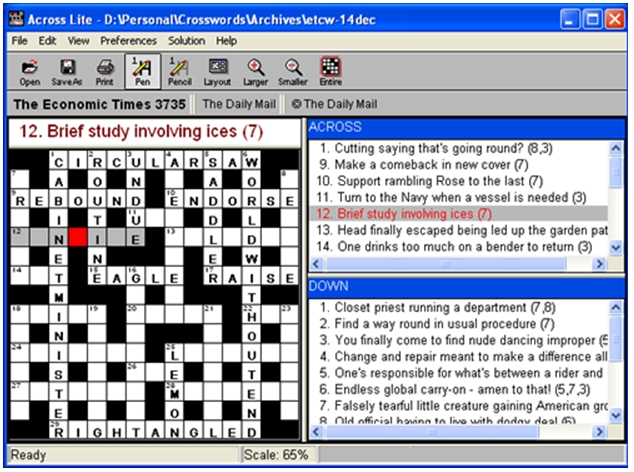 Crosswords can be viewed and solved interactively with this software
All puzzles for this software have the .PUZ file extension.
After the FREE Across Lite program is installed on your computer, any file in the Across
format (.PUZ file extention) will open with a mouse click.
Other features include the facility to resize the grid, change the position of clue prompt,
print the puzzle, etc. There are also Check/Reveal options, which get enabled if the
crossword publisher has provided solutions with the puzzle.
Across Lite is owned by Literate Software Systems, and can be downloaded from here: Download Across Lite.
The installation is simple and quick, and is free for non-commercial use.